On July 23, the next Golden Ring Ultra-Trail will take place at the distance of 10 km, 30 km, 50 km and the ultramarathon distance of 100 km!
About Golden Ring Ultra-Trail Marathon
Golden Ring Ultra-Trail Marathon is held annually since 2015 and it will traditionally take place in Suzdal. The track includes areas with artificial turf, as well as areas with natural turf off-road between picturesque hills, mountains and forests of the Vladimir region. This event traditionally gathers a great number of participants, their friends and relatives. This trail helps the development of Russian sports, the promotion of healthy lifestyle, becomes a real holiday for everyone who decides to visit Golden Ring Ultra-Trail as a participant or a spectator.
At the moment of article publication, the registration of participants is already closed; more than 3,000 people have been registered to this marathon as participants.
We invite sports lovers and enthusiasts of outdoor activity to take part in this event as spectators. You will have opportunity to support athletes and plunge into the atmosphere of extreme trial, see marathon runners of strong spirit overcoming superhuman trials, as well as take part in the entertainment program prepared by the organizers.
Golden Ring Ultra-Trail Expo
During Golden Ring Ultra-Trail Marathon, there will be a fair Expo-2017 with the products of trial sponsors. While the runners compete for their awards, the accompanying persons and fans will have opportunity to get acquainted with sports equipment, sports goods, nutrition and special sports medications allowing athletes to maintain strength and health during passage the track.
Repharm Company invites you to its stand, where you can find a full range of creams and skin products, some of which have been included to the marathon starter package. Those, who are interested in our products and their use in sports and everyday life, can buy all our products at special price. Our specialists will tell you in detail about all medical effects of our calcium-regulating sports creams.
Repharm Company participates as a sponsor of long-distance running competitions for the third time and has already obtained a great number of positive reviews and comments regarding the use of its creams by athletes.
After the opening ceremony on July 22 at 20.30, Igor Kurtepov, a participant of the ultramarathon trial, a famous athlete and the host of the YouTube channel Begoman, will speak out at the stand of Repharm Company. He will teach a master class on ultra-running, after which everyone can ask him questions concerning his training, development of endurance, sports and healthy lifestyle, talk to him and get an autograph.
The next day, Igor Kurtepov will pass the ultramarathon distance of 100 km; we wish him an easy way and will pull for him!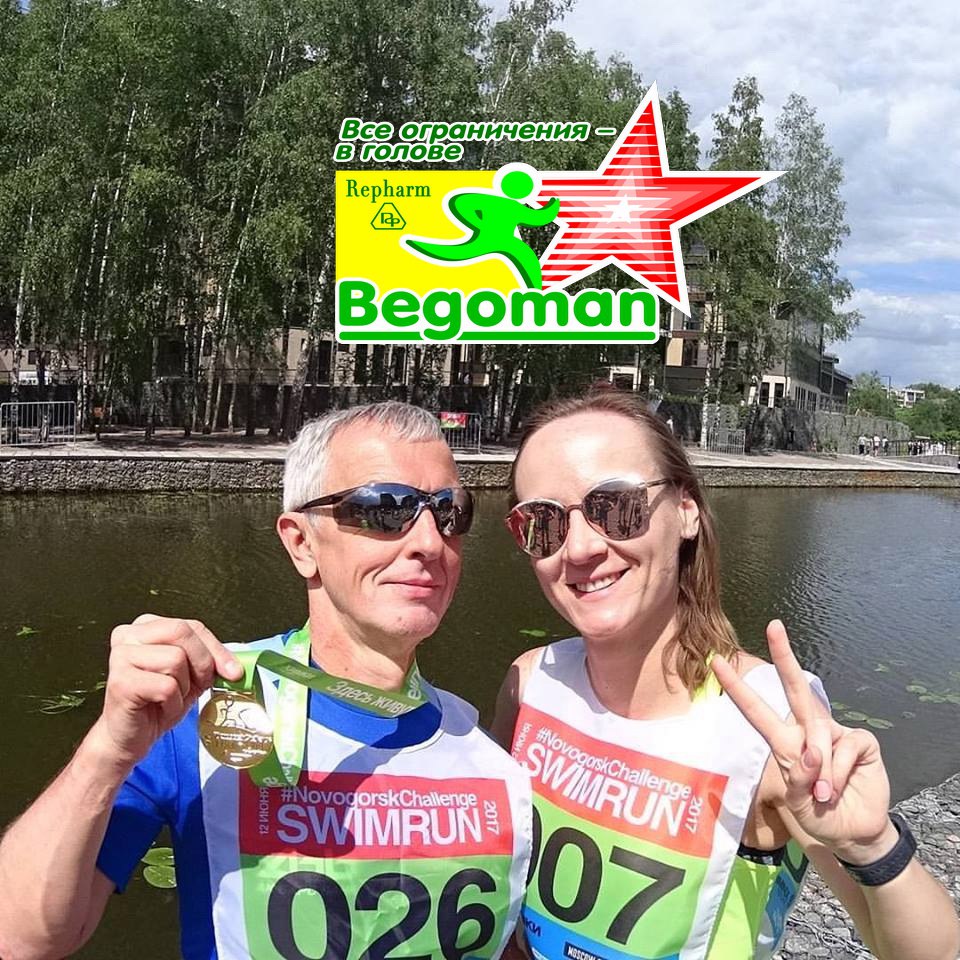 Schedule of events
22.07.2017
at 11 the opening ceremony of Expo
from 17 to 19 Pasta Party and Fish soup Party
from 19 to 20 Race briefing in Russian and English
from 20 to 20.30 Evening Ceremony near the Ultramarathon Tree for those who wish
master class of Igor Kurtepov at the stand of Repharm Company
23.07.2017
00 — Opening of the start-finish town, opening of changing rooms and lockers
00 — alignment and start of trial Т100,
30 — alignment and start of trial Т50
30 — alignment and start of trial Т30,
00 — alignment and start of trial Т10
00 — WELEDA FUN RUN
30 — WELEDA Teen Trail Race 3k
00 – Cut оff time Т10
30 – Cut off Time Т30
00 — departure of the first bus to Moscow
30 – Cut off Time Т50
20-00 – Cut off Time T100
00 — closing of the finish line of T100 by the last runner
20-00 — closing of the start town
00 — departure of the last bus to Moscow
Ca-regulating sports creams by Repharm