Our body requires special care. It especially concerns the summer period, when body areas are exposed to the sun.
It is believed that the skin is most affected by various negative body states: improper metabolism, diseases, lack of vitamins, unhealthy diet, which can even appear on the skin as symptoms of various diseases. It is true, but, in addition to negative factors, our skin can experience stress during quite pleasant processes: sunbathing under the sun or in solarium, swimming in the sea or in the pool, as well as taking hot bath.
How chlorine, sea salt and ultraviolet rays harm our skin
Everyone, without exception, knows about the danger of ultraviolet rays for our skin, as it is the main cause of skin aging. UV rays in case of wrong dosage and wrong skin care not only dry it, but also destroy the agents responsible for the skin elasticity and resilience such as collagen and elastin. In addition, ultraviolet provides the conditions for accelerated renewal of the skin upper layer, so it starts peeling off rather quickly even in the absence of the sunburn. Of course, in such situation it is very difficult to maintain healthy skin and tan.
The swimming pool and the sea are great ways to improve your health, boost the immunity, keep fit, and lose a few extra pounds. The main thing is to take care of the health of your skin. It is especially important for sensitive and dry skin as it can quickly react to the sun and salt water with redness, inflammation and irritation. In addition, chlorine and sea salt intensively remove moisture from the skin, damage the lipid layer, so the skin becomes dry outside and unable to retain moisture inside.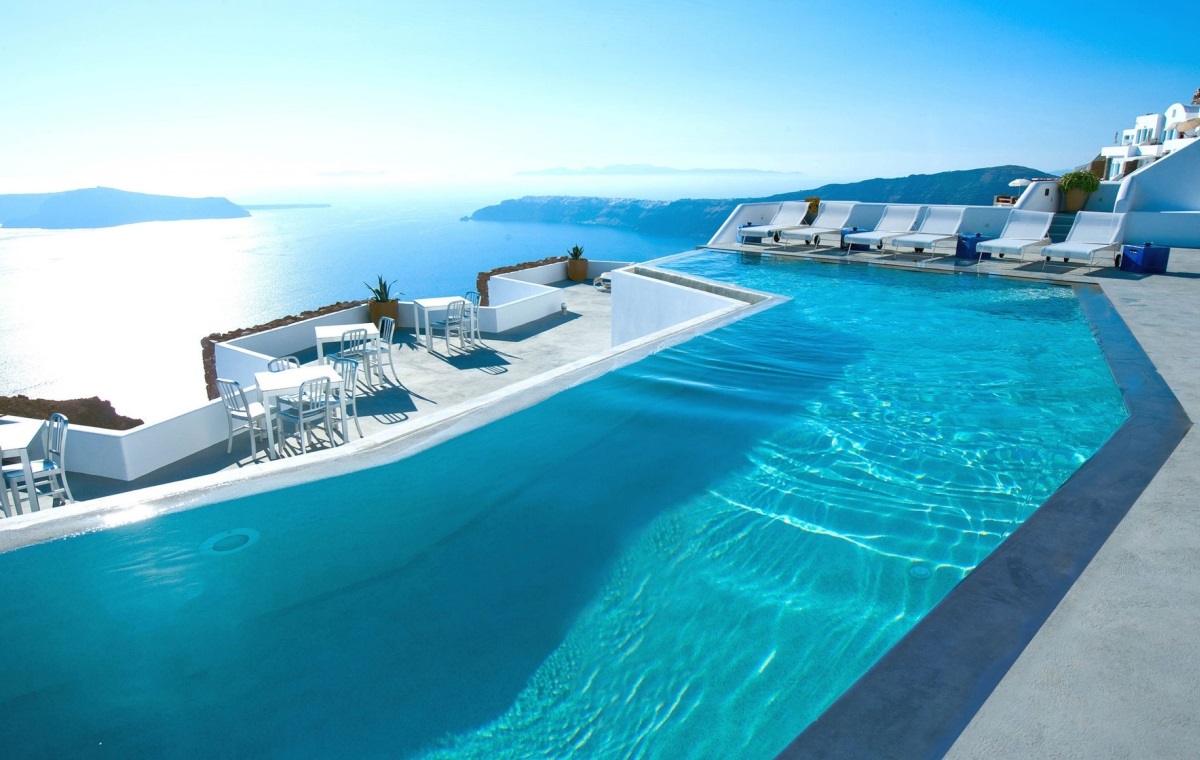 Water in every swimming pool contains special additives against flora and bacteria remaining on the skin after swimming.
How to use after-sun creams and creams after swimming
The only way to neutralize the negative effects of these factors is to provide proper skin care before and after sunbathing and swimming. The majority of problems are solved with the help of special body cream, which intensively moisturizes, nourishes and softens the skin, supports and activates the processes of cell regeneration, and helps to restore the lipid layer. That is, it not only takes care of your skin, but also helps to fix tan for a long time.
You can apply usual body cream or balm, but it is better to use special products. Nowadays, you can easily buy the specialized creams and balms developed specifically for skin care after swimming and sunbathing.
There are the following recommendations for their application:
Creams of this series are applied immediately after visiting the swimming pool, beach or solarium;
Before cream application, thoroughly rinse off the residues of chlorinated and salt water, use the washcloth and shower gel. Do not apply the cream on the residues of chlorine and salt as the cream components can enter into chemical reaction with these agents and cause allergies;
Before cream application, dry the skin with the towel, the cream is applied to dry or slightly moisturized skin;
Creams of this category are also applied after peeling. They have a rich nutritional composition, while the skin cleared of dead cells is more susceptible to nutritional agents and useful minor-nutrient elements;
For dry skin or during winter, the cream can be used after each shower or bath. It helps to restore the hydro lipid layer and to prevent excessive moisture evaporation;
Creams of this category are not recommended for face and neck. They can clog pores due to their rich, dense texture.
After-sun body creams and creams after swimming of Repharm Company
What are the components of body creams after swimming?
The most effective elements of body creams are essential oils. They provide the care required for healthy, smooth and moisturized skin.
The most useful essential oils for skin care are:
Grape seed oil activates cell regeneration, struggles against aging processes;
Coconut oil softens dry and irritated skin, cures wounds and microcracks, restores damaged areas, nourishes the skin;
Sesame oil deeply moisturizes, nourishes, softens, soothes the skin, cures sunburns, has many vitamins and minor-nutrient elements;
Argan oil cures various skin diseases, acts as an antiseptic, neutralizes the effects of harmful agents, nourishes, cures and effaces possible stretch marks, scars, struggles against skin aging;
Almond oil has light consistency, penetrates deep into the skin and saturates it with great amount of nutritional agents;
Shea butter removes swelling and inflammation, soothes irritated skin, softens, moisturizes and nourishes, struggles against aging processes, restores damaged cells, cures sunburns and other skin damages;
Jojoba oil saturates the skin with nutritional agents and minor-nutrient elements, restores damaged cells, restores the hydro lipid layer, relieves inflammation, irritation and peeling;
Olive oil provides deep moistening, cures burns and wounds, restores damaged skin layers, provides skin tone and elasticity, and regulates metabolic processes.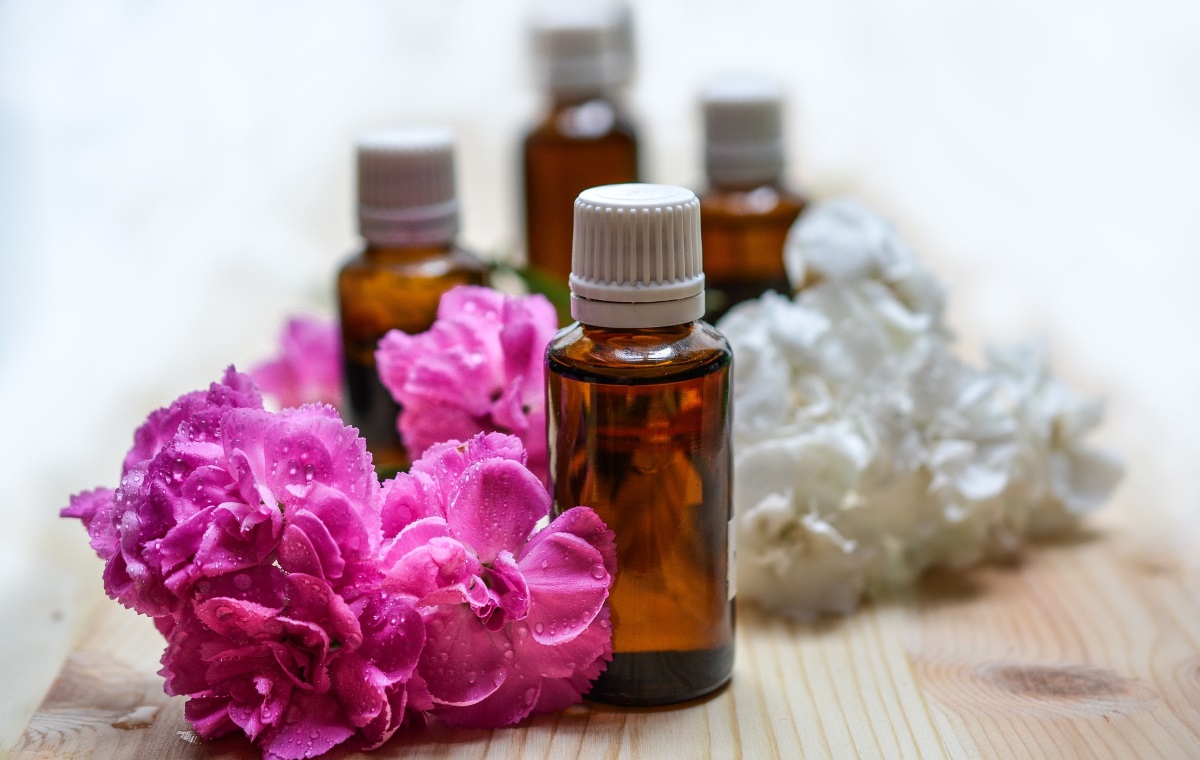 Royal cream after sun and swimming consists of five aromatic oils
What body cream after swimming and after sun is more effective
Russian manufacturer of natural phytocosmetics has developed Royal body cream of five oils: coconut, argan, jojoba, shea and almond. Royal cream is intended for skin care after visiting the swimming pool, solarium, beach, as well as for weakened skin.
The cream provides a wide range of positive effects:
saturates the skin with useful substances and minor-nutrient elements;
moisturizes, soothes the skin, relieves irritation, redness and inflammation;
prevents skin peeling, sloughing and fixes the tan;
regulates metabolic processes;
restores hydro lipid layer;
prevents moisture evaporation and excessive drying;
promotes skin regeneration;
heals wounds and microcracks;
struggles against aging processes.
The cream composition is carefully balanced and represented by a complex of the most useful natural oils for our skin. Its effectiveness has been proven by not only clinical tests and testimony of cosmetology experts, but also a large number of positive customer reviews. Body cream Royal belongs to the category of medical and cosmetic products and is sold only via the network of pharmacies.